Bia hoi, draft beer or fresh beer is a very famous drink in Hanoi. It has been so popular for being cheapest but the freshest in the world. One glass of beer costs just around VND8,000. It is the reason why anyone can afford to drink this beer and Vietnam was listed among the world's top ten highest beer consuming countries.
Bia hoi is a very light lager made without any preservatives and must be drunk within 24 hours of production. It is a type of Vietnamese draft beer that only contains about 4% alcohol. The three main ingredients to make Hanoi bia hoi are rice, groundwater source in Hanoi and malt.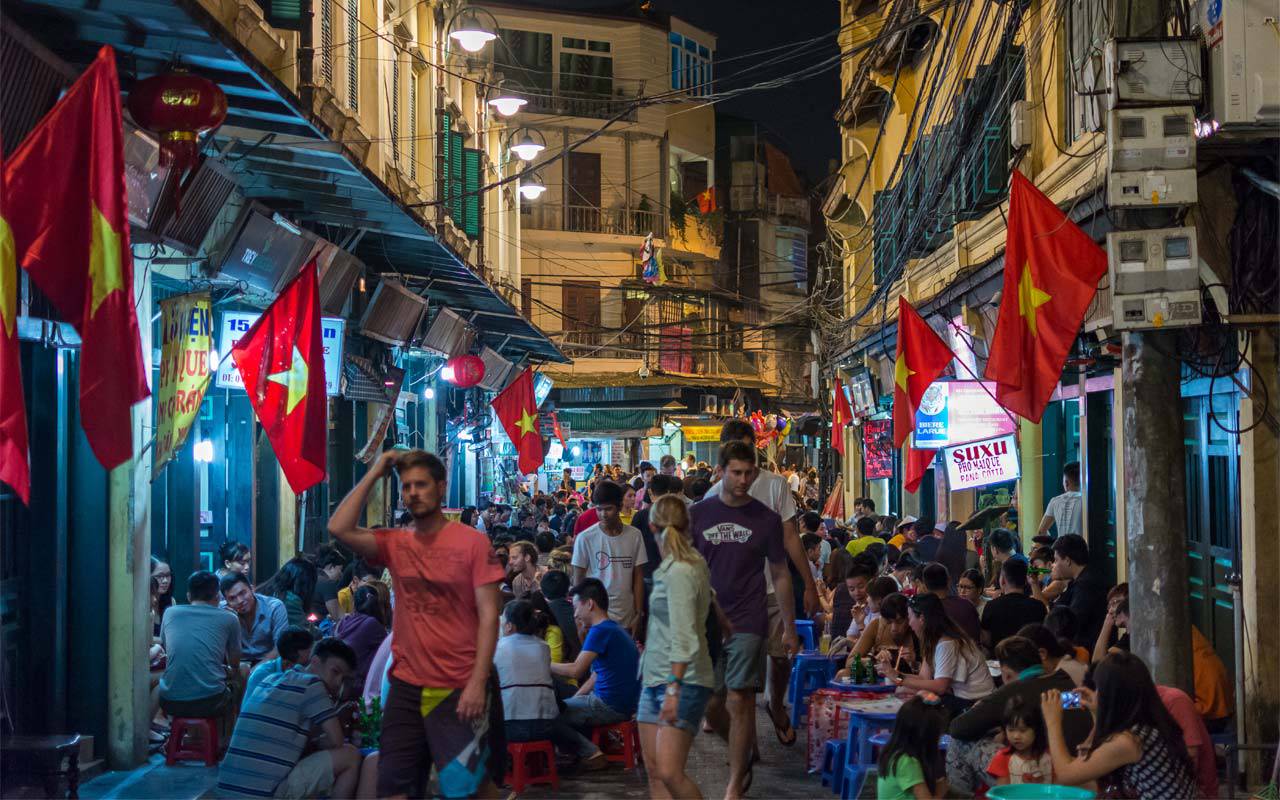 You can easily find fresh beer at any street corners of Hanoi. Also, you can see hundreds of people sitting on plastic stools with a pint of bia hoi in hand, nibbling on flower seeds or peanuts and chatting with together. It is a simple Vietnamese local life.
A visit to Hanoi will not complete without a try bia hoi at the corner of Ta Hien and Luong Ngoc Quyen streets– right in the center of Hanoi Old Quarter. It is one of the most famous places to hang out with friends and get bia hoi for youngsters and travelers. It is so crowded from 5 pm to late night. Here, you also have a great chance to feel the most boisterous and lively atmosphere of Hanoi nightlife and get a truly local experience.